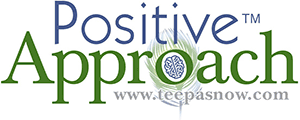 Teepa is an enlightening, witty, entertaining and energetic speaker. Her care techniques and training are used by professionals working with dementia patients throughout the world.
Watch Teepa Snow in action! | Visit: www.teepasnow.com
Teepa integrates what is known about brain function and introduces best practices to foster positive outcomes for people living with some form of brain change, including:
BUILDING HANDS ON SKILLS
SEEING IT FROM THE OTHER SIDE
UNDERSTANDING DEMENTIA
---
THURSDAY, JUNE 28, 2018
THE WILLOWS AT BROOKING PARK
211 WOODS MILL DR. | CHESTERFIELD, MO
---
AGENDA:
8:30-9:30 - Registration
9:30-12:00 - Education
12:00-1:00 - Lunch & Experiential Activities
1:00-5:00 - Education
(Two 15 minute breaks will be provided, one during the AM session and one during the PM session)
COST:
$50 includes breakfast, lunch, refreshments and seminar. (Sorry, No Refunds.)
PC HOURS AVAILABLE:
Attendees can register for 6 PC hours on-site at time of check-in.
---
Questions? Contact Becky Miller: 319-553-0482 or bmiller@martinbros.com
PAYMENT OPTIONS:
If charging to your Martin Bros. account, please make sure to enter your customer account number on the registration form.
If paying by check, make checks out to Martin Bros. and send no later than June 21 to:
Martin Bros., Attn: Becky Miller, 6623 Chancellor Dr., Cedar Falls, IA 50613.
If paying by credit card, please call Becky Miller at 319-553-0482 no later than June 21.